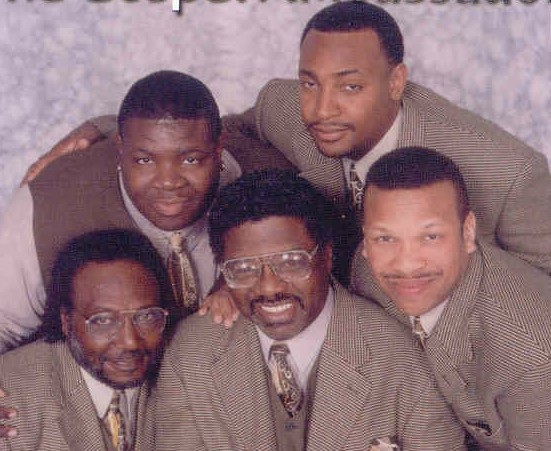 Jay Caldwell & The Gospel Ambassadors
Biography
Jay began his singing ministry at the age of five singing with his church choir. He gave his life to Christ at the age of twelve at Davidsonville Baptist Church in Statesville, North Carolina. In 1962 Jay moved to Delaware and joined Ezion Fair Baptist Church.
It was during this time he met Reuben (Doc) Henry Jr, and The Gospel Ambassadors was born into the world of quartet music. The group has been together for 40 years and continues to give the world a sound that is unique to all who listen to them. The group has recorded eleven albums to date, with such songs as "Take It Away", "One Day At A Time", "Grand mama's Hands", "Soul Look Back", "I Don't Mind", I Got "Something You Can't Take It Away", "Leaving On My Mind" and "Take Off Your Shoes" just to name a few.
In 1995 he joined the cast of "Gospel At Colonial" and traveled to various countries such as Russia, Brazil, Canada and toured several states throughout the United States. The Gospel Ambassadors has shared the stage with music legends such as Shirley Caesar, The Mighty Clouds of Joy, Swanee Quintet, Lumzy Sisters, and the Dixie Hummingbirds. The group has traveled to several cities and continues to spread the gospel through music wherever they go.
They are presently in the studio recording their twelfth album, which will be a collection of Jay's favorite Hymns. The current members consist of Jay Caldwell, Gabby Ledbetter, Jerome Yancey, Keith Yancey, David Moore, Lonny "Butter" Jamison, and Doc Henry. Road To Glory Records is proud to include Jay Caldwell and The Gospel Ambassadors as one of the many talented artists signed to its record label. We hope you will enjoy the music of one the most extraordinary groups in the world.
Comments
comments